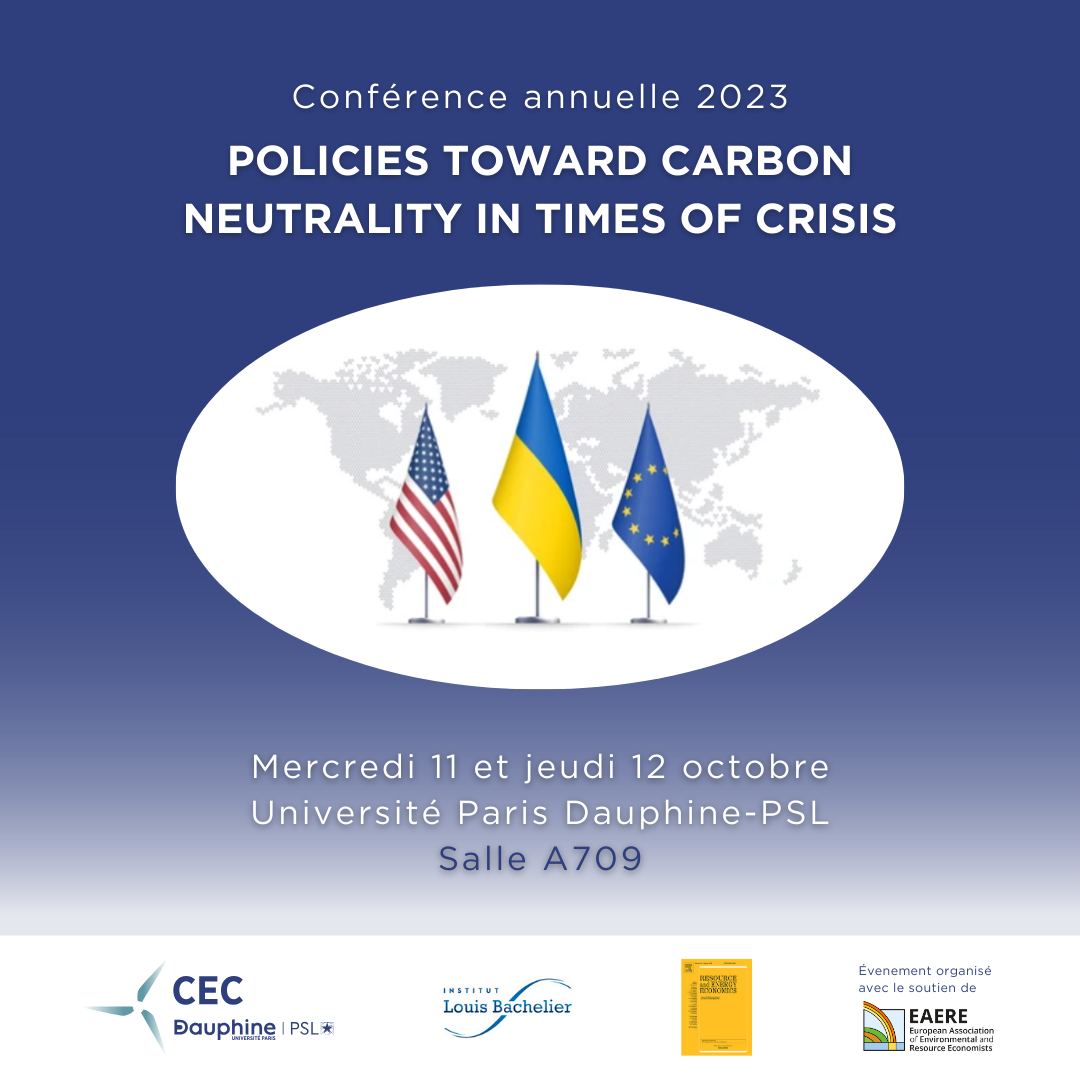 VOIR LES PRESENTATIONS:
SCOPE
Climate and weather events (heatwaves, droughts, storms), geopolitical events (economic and armed conflicts), as well as economics shocks (financial breakdown) depict a global context in which crisis overlap and accumulate, which have strong socio-economic impacts and can make climate action more difficult to implement. Meanwhile, achieving carbon neutrality of our society is an unquestionable objective to mitigate climate change and to avoid further worsening of those crisis.
TOPICS
Decarbonizing the economy: key issues
Climate Policies
Net Zero Strategies at national level: energy efficiency
Carbon pricing and carbon neutrality: do they match?
International Trade and Coalitions
INVITED SPEAKERS
Larry Goulder, (Stanford University)
Suzi Kerr (Environmental Defense Fund)
Olivier Deschenes (California University, Santa Barbara)
Massimo Tavoni (CMCC)
Maureen L. Cropper (Maryland University)
Patrick Criqui (Grenoble Alpes University)
Katheline Schubert (PSE)
Jonathan Wiener (Duke University)
PUBLICATION OPPORTUNITIES
A selection of high-quality papers presented at the CEC Annual Conference will be published in a Special Issue of Resource and Energy Economics (REE) under the Guest-Editorship of Anna Creti and Philippe Delacote.