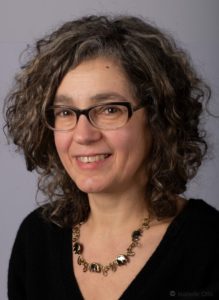 Speaker
Laura Foglia is a consultant in transition to low-carbon mobility and Mobility project director at The Shift Project think tank. Graduated in Political Economy (Bocconi Milan) and Management (HEC Paris), she specialized in Transport at ENPC in Paris. After working with international organizations, she was for 12 years consultant and director of transport planning projects at Systra (engineering subsidiary of RATP and SNCF), then head of mission at Ile-de France Mobilités, and responsible of the Transport and Mobility Studies division of the Artélia group. She regularly speaks as a lecturer in Masters and Continuing Education (ENPC, Ihédate, CNFPT, etc.), with State organizations (ADEME, France Mobilités, CEREMA, etc.) and local communities, and leads workshops on awareness-raising and support for change in the area of ​​the transition to low-carbon mobility.
Title 
Decarbonize mobility in the territories
Abstract
This presentation is the result of a project carried out by Laura Foglia as part of the Think Tank The Shift Project, the "Guide to low-carbon everyday mobility". The project, which took place over one year, consisted in exploring the most relevant actions and policies to decarbonize daily mobility in the territories, with a particular focus on medium density areas and on levers of action. actionable in the short term (a municipal mandate). It drew on a lot of experience feedback from the Mobility Organizing Authorities (AOM), town planning agencies, corporate mobility advisers and other interlocutors (transport operators, bicycle associations, etc.).
Practical informations:
Our Friday Lunch Meeting will take place from 12.30 pm – 2.00 pm
The presentation will be in french.
You can attend it at the Palais Brongniart or via the Zoom tool.
To participate, we invite you to register here
1. If you have selected the "online" mode, the link will be sent to you once your registration completed.
2. If you wish to participate in our face-to-face event, here is our address: Palais Brongniart, 28 Place de la Bourse – 75 002 Paris FLM- Seminar Room – 4th floor
To receive invitations to the FLM, present your works or unsubscribe from the mailing list, do not hesitate to contact this address:
flm@ChaireEconomieduClimat.org