Speaker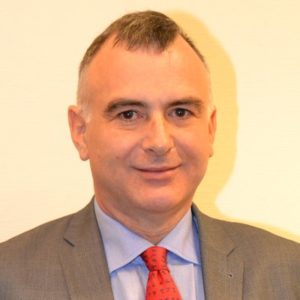 Louis Boisgibault, CEO of Valmere and lecturer at HEC Paris
Titre 
Energy transition in metropolitan areas, rural areas and the desert
Authors : Louis Boisgibault & Fahad Al Kabbani
Abstract
Metropolis, rurality, desert: three types of space that require a differentiated approach for the energy transition. This book presents detailed field studies in Riyadh, Lille, Fayence, Bokhol, Ouarzazate and in the Arabian desert. It also analyzes local actions and good practices according to resources and constraints to remove the brakes on the energy transition. Solutions are sought by type of space for buildings, transportation, industry and services. Targets are set for the Europe, Middle East and Africa region, as part of the commitments of the Paris climate agreement. Educational, Energy transition in metropolises, rural areas and the desert is aimed at elected politicians, professionals and any public wishing to learn about changes in energy production and consumption patterns.
If you wish to receive invitations to the FLM, present your works or unsubscribe from the mailing list, do not hesitate to contact this address:
flm@ChaireEconomieduClimat.org
The Friday Lunch Meeting will be in french and will take place via the tool Zoom.
The link will be communicated once your complete registration
11 am – 12:30 pm
You can watch The FLM via the tool Zoom here