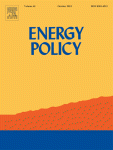 New article « Why the European Emissions Trading Scheme needs reforming, and how this can be done? » by Raphaël Trotignon and Christian de Perthuis, published in Energy policy.
Abstract :
Following the vote in the European Parliament, the Commission will not be able to quickly implement "backloading", the point of which is to send a very short-term signal to the market pending further structural reforms. There still remains the question of what actions can be taken to revitalize the CO2 allowances trading system.
According to simulations we carried out from the ZEPHYR model, three factors contribute to the system's current shortcomings: the economic and financial crisis that led to a fall in demand for allowances by industrial enterprises; the massive influx of international Kyoto credits, of which the European allowances system has become the sole buyer; and the superimposition of the ETS instrument with other Community policies (the Renewables Directive and the Energy Efficiency Directive).
These simulations indicate that the backloading by itself would lead to an artificial rise in prices, which could then be followed by a more profound fall subsequently. They show that only a clear and credible signal over time on the future amount of emissions rights (the "cap") would be able to rectify the market. To be effective and sustainable over time, this signal must be accompanied by flexibility in the management of supply in the short term in accordance with market conditions.
None of the routes proposed by the Commission in its consultation paper seems completely satisfactory in this respect, because the question of market governance remains a taboo that is not explicitly addressed.
Please find the complete article on Energy Policy Blog.