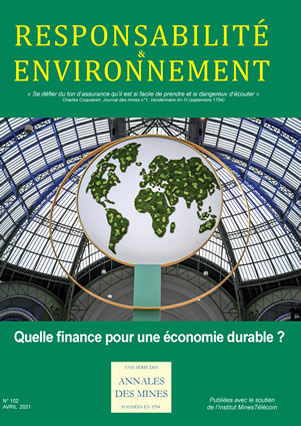 Only available in French.
By Anna Creti.
Finance for a sustainable economy?
The main items of a "green taxonomy" are described: the set of criteria about the activities consistent with attaining carbon neutrality. This taxonomy represents the first attempt in Europe to make a granular classification (using NACE codes) of the sectors that emit CO2. Emphasis is laid on the need, as part of this evolving process, to make the principles applicable and concrete and, too, to coordinate them with European policies for "decarbonizing" the economy.
[
] Download the article