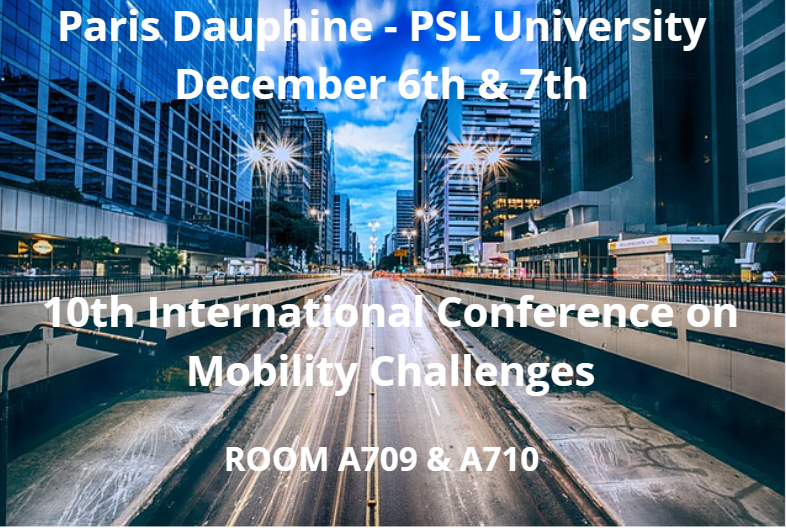 The 10th edition of the annual International Conference on Mobility Challenges brings together people from academia and industry to propel us to the frontier of important challenges at the interface of automotive, energy and mobility industries. We welcome speakers from multiple backgrounds (technical as well as more in the business domain) and this mix has been proven fertile soil for insights and contacts, as well as new questions and ambitions. The first day consists of a series of keynotes and roundtables, whereas the second day is research oriented with paper presentations.
Please check out this year's PROGRAM
We are looking forward to welcoming you on December, 6 and 7 2023
Conference location : Paris Dauphine-PSL University
Pl. du Maréchal de Lattre de Tassigny, 75016 Paris, Métro Porte Dauphine.
Please REGISTER for the conference