Speaker
Anna Alberini received her PhD in economics from the University of California San Diego. She is a professor in the Department of Agricultural and Resources Economics at UMD. She currently teaches PhD-level econometrics and an undergraduate course on the economics of climate change, and supervises numerous graduate and undergraduate research projects. She is an energy economist and an environmental economist with a major focus on the economics of health and safety and non-market valuation. Her energy economics research focuses on residential energy demand, energy efficiency decisions and consequences of such decisions, policies targeted as shaping residential energy demand, and on vehicle fuel economy and driving decisions. Alberini is currently a member of the Editorial Board of The Energy Journal, the International Advisory Board of Energy Policy, and an associate Editor of Energy Efficiency. She is also the Chair of the American Statistical Association's Advisory Committee to the US Energy Information Administration, and has previously served two stints on the US EPA Science Advisory Board—Environmental Economics.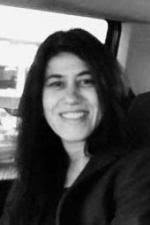 Title 
Competing Forces in the German New Car Market:How do they Affect Diesel, PHEV, and BEV Sales? by Anna Alberini, Marco Horvath and Colin Vance.
Abstract
In the context of the energy transition, the criticality of materials (cobalt, copper, lithium, nickel, etc.) entering into the composition of low-carbon technologies could be exacerbated by the increase in their consumption. The objective of this presentation is to propose a forward-looking methodology based on the Times Markal model developed at IFPEN to assess the consumption of materials by 2050 and the public policies necessary to reduce criticality.
Practical informations:
Our Friday Lunch Meeting will take place from 12.30 pm – 2.00 pm
Due to the sanitary context, the registration to the seminar will be online only.
To participate, we invite you to register here
The link will be sent to you once your registration completed.
To receive invitations to the FLM, present your works or unsubscribe from the mailing list, do not hesitate to contact this address:
flm@ChaireEconomieduClimat.org