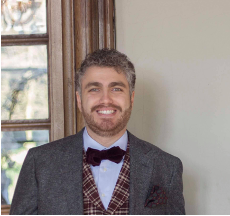 Speaker
Joseph Delatte is a Postdoctoral Junior Researcher at the Joint Research Project for Renewable Energy Economics, Kyoto University (Japan)
Title 
COP26: from Paris's promises to concrete actions?
Abstract
Six years after the Paris Agreement, COP26 is the most significant momentum for countries of the world to agree on concrete pathways to reach the 1.5-degrees target. The summit's critical questions encompass enhancing NDCs, deciding on solid Finance packages for developing countries, producing new public-private partnerships for technological breakthroughs, and finalizing the Paris rules book, especially on Article 6. This seminar will discuss COP 26's achievements on these critical issues. In addition, it will further engage the discussion on the serious political challenges surrounding the enforcement of Article 6 and internationally transferred mitigation outcomes.
Practical informations:
Our Friday Lunch Meeting will take place from 12.30 pm – 2.00 pm
Due to the sanitary context, the registration to the seminar will be online only.
To participate, we invite you to register here
The link will be sent to you once your registration completed.
To receive invitations to the FLM, present your works or unsubscribe from the mailing list, do not hesitate to contact this address:
flm@ChaireEconomieduClimat.org