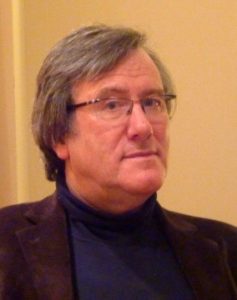 Speaker
Jacques de Gerlache, Ecotoxicologist and Professor at the Paul-Lambin Institute (Brussels), Scientific Advisor to the Belgian Federal Council for Sustainable Development.
Book
Mettre en oeuvre les transitions énergétiques – Stratégie intégrative et gestion opérationnelle (Dunod Editions)
Abstract

Greenhouse gases, energy production (fossil, renewable, nuclear), transformation, transportation or storage: the challenges of global energy transitions are many and varied. So much so that policy makers, economists or business leaders often tend to consider them individually. This book proposes an integrative approach to these energy transitions, taking into account all the dimensions of these issues. After making an inventory of current energy issues, he explains how all these aspects are closely related and why treating them independently will only lead to inefficient solutions. It then synthesizes them into a global strategy and then proposes an operational methodology to implement action plans, whether at local, national or international level.
If you wish to receive invitations to FLMs, present your works or unsubscribe from the mailing list please feel free to contact this address: 
flm@ChaireEconomieduClimat.org
Chaire Economie du Climat
Palais Brongniart, 28 Place de la bourse – 75 002 Paris
FLM- Salle du Séminaire – 4è étage (12.30 pm – 2 pm)