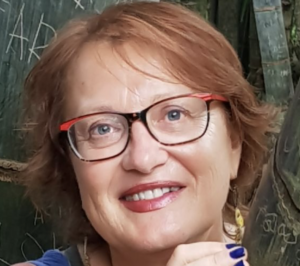 Speaker
Laurence Scialom, University Professor at Paris Ouest Nanterre. Member of the Scientific Advisory Board of the French Prudential Supervisory and Resolution Authority (ACPR) and the Investor Advisory Committee of the Autorité des marchés financiers (AMF). 
Title
La fascination de l'ogre – ou comment desserrer l'étau de la finance
Abstract
Finance today operates in a vacuum, serving above all its own interests. But banks are supposed to meet the needs of companies. To finance projects and manage risks: how could we forget the essential? Why do States so obediently serve the interests of the financial sector? Such questions escape democratic debate because the jargon that prevails in these environments makes them unintelligible to citizens. Laurence Scialom's essay aims to demystify finance and allow independent reflection on these questions. It strengthens the self-defense capabilities of our economies in the face of often predatory finance: let's stop feeding the ogre! By applying the reforms outlined in this book, we would be able to consider finance clearly and put it in its proper place.
If you wish to receive invitations to FLMs, present your works or unsubscribe from the mailing list please feel free to contact this address: 
flm@ChaireEconomieduClimat.org
Chaire Economie du Climat
Palais Brongniart, 28 Place de la bourse – 75 002 Paris
FLM- Salle du Séminaire – 4è étage (12.30 pm – 2 pm)