Tara L'Horty (Intern Research Fellow Offset prices on voluntary carbon markets) and Assil El Mochid (Intern Research Fellow Energy consumption and housing thermal performance) tested the "Urgence Climatique" (Climate Emergency) permanent exhibition at La Villette for us.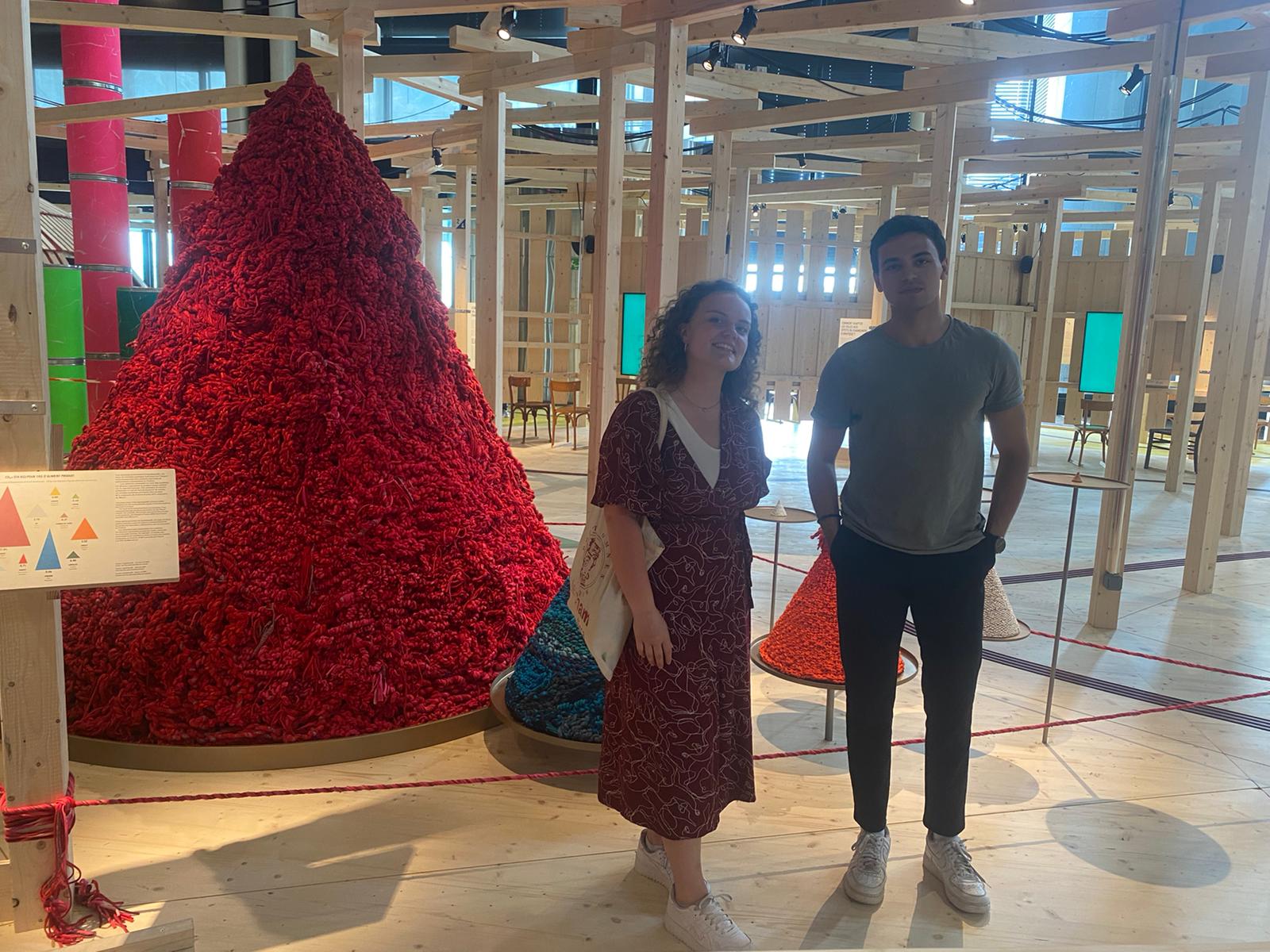 https://www.cite-sciences.fr/fr/au-programme/expos-permanentes/urgence-climatique
Goals of the exhibition: 
The exhibition aims to raise awareness on the pressing issues surrounding climate change through scientific facts and figures. One of its purposes is to explain in simple terms the mechanisms behind greenhouse gas emissions, to present the political frameworks and decisions (COP, Paris Agreements, IPCC) and to promote the actions that can be taken at a personal level.
Target audience: 
The exhibition is built for teenagers and adults who want to better understand climate change and the impact of their actions on it. 
Design of the exhibition:
When we entered the exhibition, we saw a large mural depicting the origins of greenhouse gas
emissions. Then, in the middle of the path, we found the exhibition's orientation table, which guides visitors along three different routes: the simple construction of the exhibition allows us to navigate freely between these three main areas.
The first path is called "Decarbonising", and it invites us to explore the issues involved in reducing greenhouse gas emissions in several ways: rethinking urban areas, reconsidering mobility and reviewing food systems.
The second, "Anticipate", invites us to discover the different possible future scenarios for our planet and to prevent the consequences of global warming.
The final section, "Let's take action", encourages us to get involved, individually and collectively, to mitigate climate change by suggesting ways in which we can take action (examples of citizen action, recycling, sobriety, etc.)
Pros:
There were many meaningful data (CO2 emissions, biodiversity movements, rising sea levels, etc.) covering the broad spectrum of anthropogenic activities, both current and future anticipated
through hypothesis. Another point of strength was the presence of visual illustrations based on
ADEME's scenarios. The "Take action" section offsets the worrying side of this data by showing that power also lies in the hands of each individual.
Cons:
The abundance of information, videos and explanatory panels could detract from the interactive and captivating side of the exposition. Moreover, the freedom generated by the different visiting
itineraries could make one confused depending on which path they choose. For example, we went
from biodiversity data to a panel explaining the work of the IPCC to presentations of raw material sectors (uranium, coal, wheat, etc.); we did not feel that this sequence was coherent.
We recommend you bring along your family and also slightly climate sceptical friends!