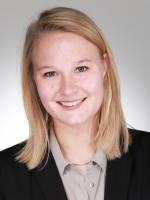 Speaker
Madeline Werthschult, MSC Research Assistant at the Chair of Microeconomics (WWU Munster) with a Focus on Energy and Resource Economics.
Article
Cost Misperceptions and Energy Consumption. Authors: Madeline Werthschulte and Andreas Löschel
Abstract
The aim of this study is to analyse the extent to which energy cost misperceptions can predict households' energy consumption. The focus is on two sorts of misperceptions: first, uncertainty in energy prices and second, present biased discounting of future energy costs. By running an artefactual field experiment with a representative sample of 711 participants, we gather incentivized measures of these two misperceptions and observe participant's revealed electricity consumption. Our main finding is that participants with present bias are predicted to consume on average 9% more electricity than participants with time-consistent discounting. Our results further suggest that neither the true marginal electricity price nor the expected marginal electricity price can predict electricity consumption. Taken together our results raise doubt in the effectiveness of classical price based policies.
If you wish to receive invitations to FLMs, present your works or unsubscribe from the mailing list please feel free to contact this address: 
flm@ChaireEconomieduClimat.org
Chaire Economie du Climat
Palais Brongniart, 28 Place de la bourse – 75 002 Paris
FLM- Salle du Séminaire – 4è étage (12.30 pm – 2 pm)